Stressed backwards is Desserts
I just binged on brownies.
Yes, brownies.
Ah, they were moist and chocolatey -- but not too sweet -- made with real milk chocolate chunks for some extra texture. Drool.
Why must I have a sweet tooth?
So that I can enjoy these suckers. Mmm.
Lately, I've been in the baking mood. Maybe it's because of Valentine's Day or because it's Reading Week and I have nothing else to do than to indulge and satisfy my cravings. It's probably the latter.
I baked these for my Valentine. I wish I could've iced the cupcakes much better. I need to start making my own icing. I guess I'll start next time, and I always tell myself that.
Anyway, I've realized that Valentine's causes unnecessary stress for men. It's just another day. No need to whip out your wallet and buy Tiffany & Co's or LV bags for your girlfriend. There are 364 other days to do that (lol). I think I'd be even happier if I received flowers, chocolates, or anything else on a random day like March 2nd, rather than having expectations to receive something on February 14th because it's a so-called holiday.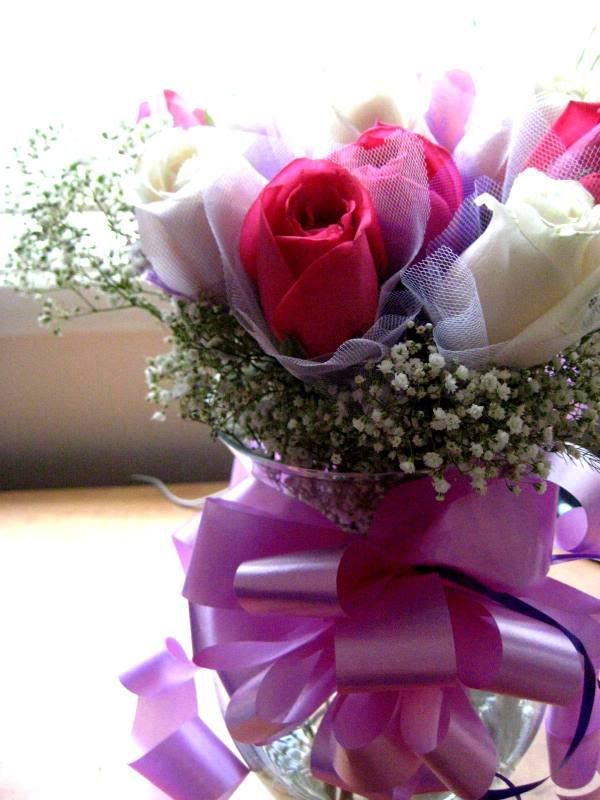 But, then again, flowers are always nice : )